I got a really fun package in the mail last week!  Julie, from The Intrepid Thread, sent me this lovely layer cake of the new Sphere fabrics from Zen Chic.

Late last year, Julie put out a call for people interested in becoming sample makers for her shop.  I was so excited when she selected me as one of them!
Now that she's recently gotten the new Sphere line into her shop, Julie wanted a quilt to display in her brick and mortar store, showcasing the new fabrics.  She asked me to make a quilt using the Magic Stars pattern designed by Aneela Hoey (who blogs at comfortstitching if you want to check out some of her other work).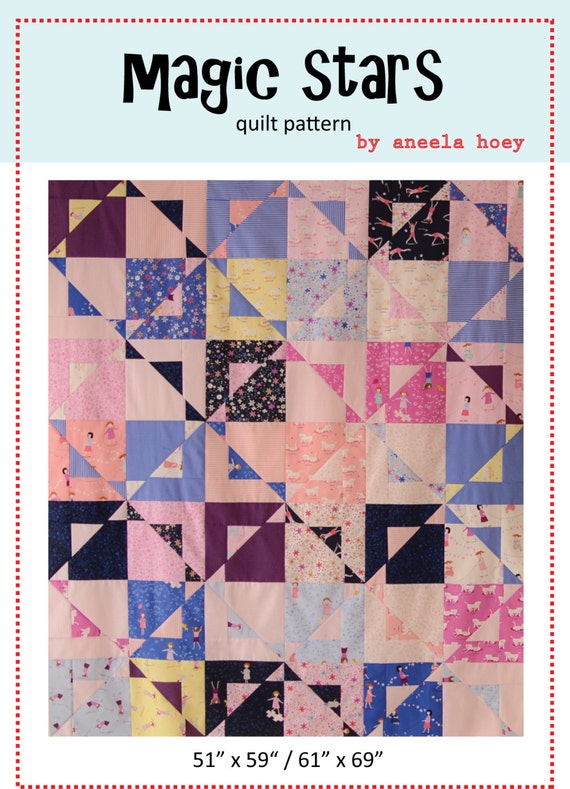 I love the different designs that appear throughout the pattern!  There are the stars that give the pattern its name.  But you can also see a cross design and just a general 4-patch too!
I've opened up the pretty layer cake and cut up all of my fabrics.  I decided to separate the more low volume/lighter prints from the darker prints and allow them to play off of each other a bit in the design.
I'm working on getting everything sewn together but you'll have to wait for the next sneak peek to see everything taking shape!